Cath Pendleton
Hi, I'm Cath Pendleton, "The Merthyr Mermaid". I absolutely love ice/winter swimming, and in 2020 I achieved a Guinness World Record as the first female to swim a mile inside the Antarctic Polar Circle. I live near Merthyr Tydfil, South Wales, and "The Merthyr Mermaid" is the title of the BBC documentary on my Antarctic journey. It's available on the BBC iPlayer now.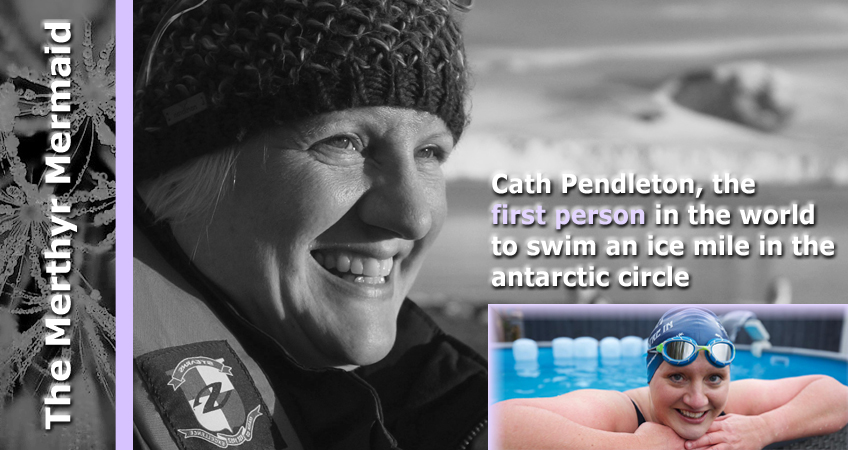 I learnt to swim at about 4 years old and have always loved swimming. As a child I spent the school holidays playing in my local river. Throughout my life I have always enjoyed swimming for fitness. I rediscovered my childhood love of open-water swimming via triathlon. I did my first ever open-water swim in 2013 (2 km) and progressed onto 5 km, 10 km and then longer distance swims, including Lake Windermere (2016 and 2017). My longest swimming challenge was in 2018, the English Channel, solo.
Ice Swimming
I started ice swimming in September 2015 and I was immediately hooked. I swam my first official Ice Mile in January 2016, becoming the first Welsh woman to do so. In 2019 I represented Team GB at the World Ice Swimming Championships in Murmansk, Russia, achieving Bronze in my age category for the 1 km swim. I was proud to be a nominee for the World Open Water Swimming Association's Woman of the Year 2020. I was placed 3rd out of 12 outstanding open water swimmers.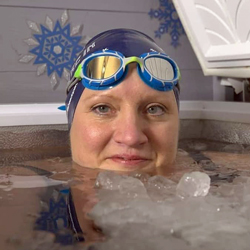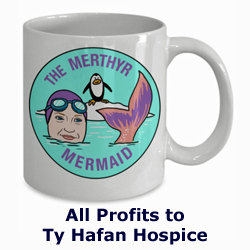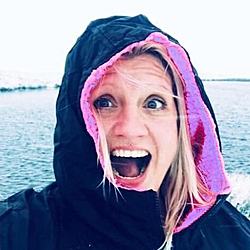 Let's Get Swimming!
I'm always looking forward to new challenges and am passionate about encouraging participation in sport, particularly swimming. I really want to be a great role model for all those who are anxious about dipping their toes in!